About the Author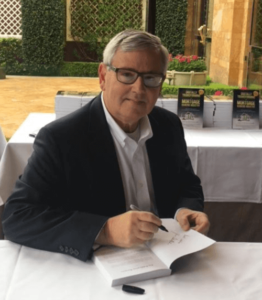 Jim Deitch has a rich history in mortgage lending.
He has served as President and CEO of five federally chartered banks over a 25 year period.
He founded two national banks, including a top 50 national mortgage lender.
He founded Teraverde in 2010. Teraverde advises over 150 clients in mortgage banking, capital markets and financial technology.
Jim holds a Master of Business Administration, with concentrations in Finance and Marketing, along with a Bachelor of Science degree in accounting from Lehigh University. He is a Certified Mortgage Banker and practiced as a CPA.
Jim is an active public speaker and author. He focuses on a data driven approach to transform the mortgage lending process. The goal is for lenders to provide outstanding customer service, defect-free loans and superior profitability.
Strategically Transforming the Mortgage Banking Industry:
Thought Leadership on Disruption from Maverick CEOs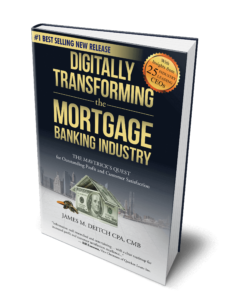 Digitally Transforming the Mortgage Banking Industry:
The Maverick's Quest for Outstanding Profit and Customer Satisfaction
---
All royalties generated by sales of these book on Amazon go to the MBA Opens Doors Foundation.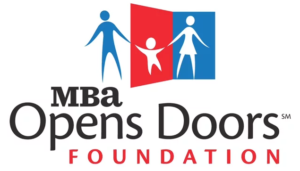 The MBA Opens Doors Foundation is dedicated to providing the comforts of home to families in crisis. Through their grant program, the foundation provides mortgage and rental assistance payment grants to parents and guardians caring for a critically ill or injured child, allowing them to take unpaid leave from work and spend precious time together without jeopardizing their cherished homes.
Deitch adds: "Opens Doors provides the opportunity for seven hospitals to refer people who need help. They have the opportunity to have their mortgage or rent payment made while they're tending to their very sick child, so they don't have to make a choice between taking care of their child and keeping their home."