Developing your own Strategic Levers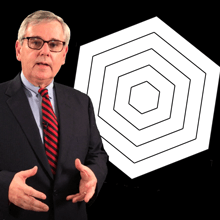 The book describes a number of examples of how other companies 'pull their strategic levers'. With that information, you can then take a hard look at your own business.
Take a look at how you can develop your own strategic levers at your company.
Please consider your business model and how you would disrupt it if you were a competitor.
Ask yourself:
What would you do to really hit your business in its soft spots?
Then consider how you might move the following strategic levers to defend your business:
Is it favorable for your business to expand to achieve economies of scale? Expansion for economies of scale can include hiring sales personnel, like Loan Officers or Account Executives, and adding geography to serve. How would/could you achieve economies of scale?
Is it favorable for your business to adjust its channels of distribution? This includes adding channels such as direct-to-consumer, traditional retail, wholesale, correspondent, bulk purchase, bundling distribution of product with another service, and realtor or builder joint ventures.
Is it favorable for your business to become technologically and process transformative? Would process automation, additional technology to augment core applications such as LOS, etc., be appropriate? Would you consider becoming a first mover into transformative technologies such as blockchain, AI, etc.?
Is it favorable for your business to exploit product niche or niches? Product niches can include non-QM, rehab, construction-to-perm, fix and flip, investment property, alternate income qualification methods, etc.
Is it favorable for your business to diversify beyond consumer mortgage banking? This includes consumer lending, insurance, commercial real estate lending, wealth management, etc.
Is it favorable for your business to creatively and systemically focus on relationship building and empathy when interacting with customers?
These questions are a great place for you and your team to start. Sit with these ideas and explore how they define your company. Later on in this book, we'll revisit these questions with a little more detail on how to implement your chosen lever(s).