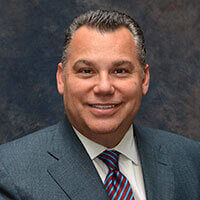 Bill Cosgrove
CEO of Union Home Mortgage
Mr.Cosgrove began his mortgage banking career in 1986 as a residential loan officer. In 1994, he joined Union Home Mortgage Corp. and six years later purchased the company. UHM has grown to 38 states during Bill's leadership. He is a strong industry advocate. He earned the Mortgage Bankers Association's Certified Mortgage Banker certificate. In 2007-2008, Mr. Cosgrove was President of the Ohio Mortgage Bankers Association. In 2008 & 2013, he earned the coveted Hodupp Award for his many contributions to the Ohio MBA. From 2008 to 2010, Bill was the Chairman for MBA's MORPAC Committee and in 2015 Mr. Cosgrove was Chairman of the Mortgage Bankers Association.
About Bill Cosgrove
Bill is a great leader and a high energy doer. No challenge is too great and his ability to manage and motivate people could be his greatest asset. No nonsense yet thoughtful in achieving goals with an eye toward consequences of each decision. Excellent at building team consensus and delegating others to achieve mutual benefits.
Bill Cosgrove imagines a competitive landscape defined by the technology of predictive analytics to, in his words, "collect data and collect customers." With many LO's transitioning from face-to-face interactions to virtual customer relationships, he sees this type of technology as the most effective way for companies to find and engage prospects. Some will 'swing and miss' he says, but there will also be a lot of home runs with this technological approach.