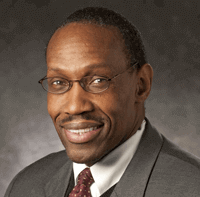 Byron Boston
Chief Executive Office of Dynex Capital, Inc.
Since January 01, 2014 Mr. Byron L. Boston has been the Chief Executive Officer and Co-Chief Investment Officer of Dynex Capital, Inc. In addition to his current role, Byron has also been the President and Executive Vice President of Dynex Capital. Before Dynex Capital, he served as a Vice Chairman, Chief Investment Officer and Executive Vice President of Sunset Financial Resources Inc. He has also served as Vice President and Co-Manager of The Mortgage Portfolio Group of Federal Home Loan Mortgage Corporation (Freddie Mac).
From Byron Boston
We're serving the American Dream through affordable homeownership… I believe it is one of the key solutions to the affordable housing deficit that we have in the United States and I think manufactured housing is currently and will continue to play a significant role in filling the affordable housing void.