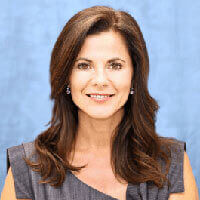 Patricia Arvielo
President of New American Funding
Patty Arvielo has over 35 years of experience in the mortgage banking industry and is the President & Co-Founder of New American Funding. She is a natural leader with a strong commitment to helping individuals in her industry and community. Throughout her career she has been recognized for her efforts with accolades such as the Prism Award, Elite Woman MPA and Women of Influence. Patty is deeply involved with the National Association of Hispanic Real Estate Professionals. She is on the Diversity and Inclusion Committee and a former member of the Consumer Affairs Advisory Council for the Mortgage Bankers Association. She serves on the National Park Foundation Board of Directors. She is a former member of the Fannie Mae Affordable Housing Advisory Council and Freddie Mac Community Lender Advisory Board, and currently resides on the Latino Donor Collaborative board.
From Patricia Arvielo
Now more than ever is a prime opportunity for mortgage companies to create greater diversity amongst industry leaders. As a new generation of homebuyers emerges, one in which millennials, Hispanics, and single women will be key players, it's vital that the leadership within the industry become more reflective of the population that it's serving.
The difference between the Hispanic borrower and the non-Hispanic borrower is that trusting cultural need of hours and that in. Generally Face-To-Face. So, I think at the end of the day any buyer regardless of cultural or ethnicity is going to be starting their home by profits. You know on the Internet or on their phone.
To build that relationship, the number one issue is education in the Latino market. Latinos are a broad group and come from different countries such as El Salvador, Guatemala, Nicaragua and Mexico. The home loan process in those countries is very different. They don't have a banking system in those countries that they trust. So, they come into our country first generation, still not trusting the system.
About Patricia Arvielo
Patty's views the importance of creating a relationship with consumers as just as important as implementing transformational technology. Patty believes technology, properly deployed, will help enhance the relationship with the consumer. A core pillar of the success behind New American Funding is NAF 360, this means everyone from New American Funding you encounter treats others with full dignity and respect throughout all 360 degrees of contact with Company personnel.
She believes that both millennials or non-Caucasian homebuying represent a growing majority of new homebuyers. New American Funding keeps the culture-centric tradition of relationship-based lending and using technology to enhance the ease and timeliness of communication. Her view on technology is that more independent mortgage bankers need to immerse themselves in technology to build relationships or they will fall behind.