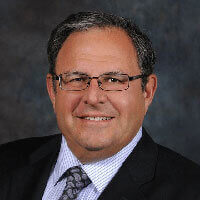 Stanley Middleman
Chief Executive Officer at Freedom Mortgage Corporation
Stanley C. Middleman is the founder and Chief Executive Officer of Freedom Mortgage Corporation, a national, full-service mortgage company headquartered in Mount Laurel, NJ. The company is one of the largest mortgage originators and mortgage servicers in the US. Mr. Middleman has over 30 years' experience in the financial services industry. Stan is a member of the Housing Policy Executive Council and serves on the NAHREP Corporate Board of Governors. He has served on numerous advisory boards, including Freddie Mac and Ellie Mae Inc. In November 2018 Freedom Mortgage will be presented with the Chairman's Award in honor of their service to our community and their support of Liberty USO. Mr. Middleman is a graduate of Temple University with a BS in Accounting.
From Stanley Middleman
The customer expects much more than he ever did before. We as service providers and pathways to homeownership need to make the customer experience a better one without creating additional risk to people who invest in those loans.
Fannie and Freddie are actually starting to compete in terms of technology. As that starts to change, I think we'll be forced to be most effective as early adopters, rather than innovators.
As long as the government is going to subsidize housing finance, the driver of the technological improvements will be the agencies. And the companies that are gathering up the servicing for those agencies are going to be, I think, the beneficiaries of that activity.
The ability to get a loan much faster and much easier will lend consumers to be much more subject to the law of inertia and have a propensity to stay with the lender that they're with.
If you could go to your computer, type in three lines, and all that information that you're required to have is already readily available to your lender and it takes two minutes, five minutes… I think you're going to tend to want to stay there.
Liquidity matters. If you don't have a strong servicing asset for cash flow, you've got an issue.
About Stanley Middleman
Stan is an outstanding individual with a deep passion for his work and a fine-tuned vision for success.
A maverick in the truest sense, Stan Middleman has no hesitation when it comes to bucking trends. Whether discussing credit availability or GSE reform, Mr. Middleman takes a no-frills, pragmatic approach rather than adhering to popular opinion.
With regards to FinTech, Mr. Middleman sees the GSEs as taking the lead, a fact he believes will benefit the rest of the mortgage industry. In everything, Mr. Middleman encourages looking to history as an industry to learn from past mistakes. With points of view informed in this way, the mortgage industry can manifest the disruption it needs to excel in an evolving world.
At Freedom, Stan has pursued a 'customer for life' strategy, leveraging servicing is a strategic asset. Mr. Middleman and Freedom have been early adopters of innovation in many ways, too, with the company serving as an early investor in Matic Insurance Services, a digital homeowners insurance agency that allows mortgage borrowers to buy homeowners insurance during the mortgage transaction or during the servicing life of a loan.