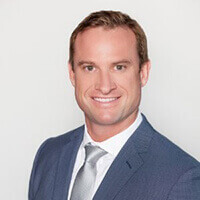 Cody Pearce
President of Cascade Financial Services
Mr. Pearce is the President and Co-Founder of Cascade Financial Services, LLC. He is known for his efforts in improving the company's growth and culture. Mr. Pearce currently serves as Vice Chairman of MHI's Financial Services Division, Board member of MHI, is the former Chairman of the MBA's State Legislative and Regulatory Committee, serves on both MORPAC and MHIPac Committees and is the Former Chairman of the MHI of AZ.  Most recently Mr. Pearce was appointed by the Governor of Arizona to sit on the Arizona Board of Manufactured Housing.
From Cody Pearce
Cody Pearce from Cascade spoke about extending the consumer need to affordable manufactured housing. Cody identified some of the possible biases that some in our industry have regarding manufactured housing, but how manufactured housing can be one of the most interesting opportunities for affordable homeownership in the United States.
On manufactured housing "We provide a product that some in the industry don't believe in. I believe in it. Firmly."
Manufactured housing is currently and will continue to play a significant role in filling the affordable housing void.
The private label market is developing for manufactured housing loans, especially since Berkshire-Hathaway has multiple investments in manufactured housing producers, and a captive mortgage company serving buyers. Warren Buffet is viewed as 'very smart money,' and the Berkshire-led manufacturers are producing high-quality housing at affordable price points.
We're serving the American Dream through affordable homeownership… I believe it is one of the key solutions to the affordable housing deficit that we have in the United States and I think manufactured housing is currently and will continue to play a significant role in filling the affordable housing void.
About Cody Pearce
Cascade has a great system when it comes to customer service. Their staffing is really on top of things when it comes to challenging situations. It is impressive when the company president, Cody Pearce, makes himself available for all our clients.
Moises Contreras, Home Retailer, General Manager
Cody Pearce's thought leadership in mortgage banking maintains a focus on transforming the industry through manufactured housing. Mr. Pearce views this as a more than viable solution for current consumer needs. While the contemporary consumer assumes she has to rent longer before entering the housing market, Mr. Pearson envisions manufactured housing as a transformative "entry level" option for many.
This would open up a new consumer base for the industry, and ameliorate the difficulties that regulation has created for affordable, new housing. Time and again, Cody has provided clarity for others on this vision by underscoring the 'positives' of manufactured housing, including the fact that it is a real solution to a real and expanding problem.
Mr. Pearce has leveraged a strategy at Cascade that involves both traditional and chattel financing for those interested in manufactured housing. He believes wholeheartedly in the viability and quality of manufactured housing and hopes to transform the conversation around this housing solution both in the industry and amongst consumers.