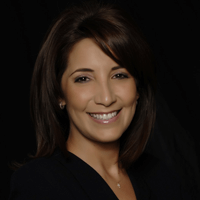 Maylin Casanueva
COO of Teraverde
Ms. Casanueva is Teraverde's Chief Operating Officer and is responsible for client service delivery, growth, profitability, and overall business operations. She also leads the Coheus Enterprise Solutions which leverages data for powerful insights into profitability and areas of opportunities for organizations. Ms. Casanueva has 25 years of Capital Markets, Mortgage Securitization and Mortgage Banking experience.
From Maylin Casanueva
Data driven analytical techniques work in baseball and in mortgage banking. Just like the Oakland A's, there are originators who are very profitable because they produce loans with higher margins (such as FHA loans), require few cures, are properly structured and move through the system quickly, and the LO compensation is constructed to maximize company.
It's not just borrower data and ability to pay that can be data-driven. The GSEs and a large number of service firms have data regarding real estate transactions, chain of title, appraisal data, multiple listing service data, real estate tax data, satellite mapping of collateral, neighborhood school, crime, and related data. In short, aside from a human walking through the home to confirm physical condition, the entire home buying and financing process could be done electronically.
The ability to visually classify documents and extract key data elements from these documents exists today. This technology can greatly increase the efficiency of the mortgage lending process… Best of all, the visually classified documents can be integrated into a LOS and also permanently stored for enterprise access throughout the life of the loan. This capability exists today.
[Just] just like the A's, lenders can profile the type of loan officer that produces the most contribution margin and recruit those loan officers. And for the less or non-profitable loan officers, do yourself a favor and cut them.
Find the brokers or correspondents that provide the most profit, after cures and fallout, establish a cut line, and follow it.
The data-driven lender of the future will harness more and more data that is at their fingertips.
Data integrity in mortgage banking is a far cry from what it should be. The amount of missing or erroneous data throughout the process can cause major reductions in profitability.
I'm surprised how dirty data can be. The root cause of much missing and 'dirty' data is the manual efforts in mortgage banking. These manual efforts need to be replaced with a data-driven approach to quality.
LOS data, servicing data, due diligence data, quality assurance data, loan officer compensation data, company service level data, legacy documents from origination through servicing can all be accessed today. It's not easy, but APIs and other technology let us take baby steps to get this data into actionable data-driven intelligence. This data is the key to data-driven strategic transformation.
About Maylin Casanueva
Maylin Casanueva's vision sees through the complexities of technology to distill its real world applications in mortgage banking. Casanueva sees a future for the industry that utilizes FinTech to create an entirely electronic process, streamlining mortgages from interest to close. Data points can be gleaned, Casanueva believes, from everything from social media to title insurers, creating a data-rich file that quickly and efficiently builds the picture that lenders need. In keeping with other thought leaders on FinTech, Casanueva believes CEOs can take data-driven analysis in tandem with small, cautious moves forward to liberate their data from legacy systems and create a roadmap for Strategic Transformation.
Much like Billy Beane at the Oakland A's, Maylin also sees ways to optimize performance in the industry via data, leveraging analytics to identify and optimize LO performance. Ms. Casanueva also sees automation as a way to eliminate "dirty data" in mortgage banking and improve profitability. In her thinking, planning, and execution, Ms. Casanueva is the epitome of the data-driven thought leader envisioning a path to superior profitability and defect-free loans.