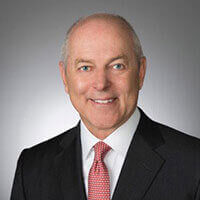 David Motley
President at Colonial Savings, F.A and its divisions -- Colonial National Mortgage
Mr. Motley, a Certified Mortgage Banker, has been working with Colonial Savings for more than 15 years. He has been the Executive Vice President and moved his way up to serve as the President of Banking and Mortgage Operations at Colonial Savings, F.A. in May 2006. David Motley has more than 25 years of mortgage production management experience. Motley serves on the board of the Texas Mortgage Bankers Association as the Secretary/Treasurer.
From David Motley
The expansive regulatory structure put in place after the financial crisis of 2008 has really impacted consumers' ability to achieve homeownership.
We need clarity on rules and appropriate penalties for failing to follow them. When we have that, [lenders] will be more willing to lend outside of the four corners of the credit box.
About David Motley
Ameliorating regulatory uncertainty is the way forward, as David Motley sees it. Under the current regulatory structure, the cost of originating a loan are too significant to enable true change. Motley's vision incorporates a pragmatic approach to the mortgage manufacturing process, viewing the components of mortgage manufacturing much as a traditional manufacturer might view the raw materials involved in manufacturing a car.
Mr. Motley's vision calls for the industry as a whole to systematize the 'raw materials' used throughout the mortgage manufacturing process to make the process more consistent, faster, and more productive.