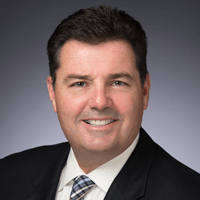 Gene Lugat
Executive Vice President of Strategic Support at PrimeLending, Inc.
Mr. Lugat has over thirty years of experience in the mortgage banking industry, he joined PrimeLending, A PlainsCapital Company as a Senior Vice President, Regional Production Manager for the Mid-Atlantic Region in 2009. Three years later, he was promoted to the Executive Vice President of the Eastern Division/National Industry and Political Relations with responsibility for production. He served in the National MBA's MorPAC Committee as a board member for the 2015/2016 election cycles and appointed Chairman of the National MBA's Mortgage Action Alliance Committee for the 2017/2018 cycles.
From Gene Lugat
I believe that the exciting thing for our industry of both from a streamlining capacity, customer service capacity is how we see blockchain providing the validation and verification of process, as we look out into the next three to five years of the industry.