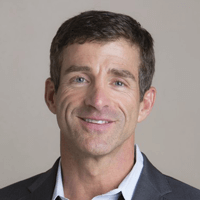 Brent Chandler
Founder and CEO of FormFree Holdings Corporation
Brent Chandler is founder and CEO of FormFree. He is a widely recognized innovator in mortgage and financial services technologies who has 25 years' experience on the leading edge of trading, personal finance, wealth management and consumer financial services. Chandler created AccountChek® by FormFree® in 2007 after his own frustrating home-buying experience fueled an obsession with making loans simpler and safer for everyone. Prior to that, he was part of the team that created the world's first online trade while at CheckFree (acquired by Fiserv). He's also held senior-level positions on Wall Street at Merrill Lynch and Fidelity. Chandler serves on the advisory board of Jawdrop, is a member of FourAthens Tech Incubator and is an active mentor for Georgia's Terry College of Business Entrepreneurship Program.
From Brent Chandler
What if we could provide 'six pillars' of any consumer's credit real time? Assets, Identify, Liens and Judgements, Credit, Income, and Employment. With one authorization from the customer? The future is using data to eliminate the need to spend time and money documenting assets, income, and employment using 1930's methods.
FormFree' s vision is to eliminate unnecessary friction on the lending process. Account Check was the first product. It lets a lender access asset balances for a customer's bank accounts without having to provide physical bank statements. My early work progressed to a revolutionary product developed in concert with FannieMae – Day1 Certainty, or 'D1C'.
D1C led to a very innovating product that reduces lenders' costs by obtaining directly sourced data that can be trusted. When FannieMae introduced D1C, people literally cheered.
About Brent Chandler
Brett Chandler imagines a world of mortgage banking where a customer's financial DNA is constantly updated in real time and in which a consumer's willingness to pay can be assessed in a matter of seconds for any type of credit. This would be executed through a blockchain secure environment that obtains data from across the financial world from banks to employers and even social media. As an innovator working in tandem with FannieMae, Chandler has already begun to pave the way, developing tech that would eventually evolve into Day1 Certainty. This innovation toward a friction-free lending process defines much of Brett's approach to and vision for the industry.