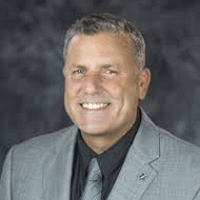 Rick Arvielo
CEO of New American Funding
Rick has over 17 years of experience in the mortgage banking industry, he is well diverse in marketing and technology, starting his first company Paradon, Industries. Shortly after, Mr. Arvielo joined the mortgage banking industry and launched New American Funding with Patty Arvielo. Rick is a member of the Mortgage Bankers Association(MBA) and is apart of the Board of Directors. In addition, Mr. Arvielo serves in the Mortgage Action Alliance Committee, RESBOG and is the 2017-2018 Chairman of MORPAC, the MBA's Political Action Committee.
From Rick Arvielo
The millennial borrower is going to expect a different experience. And I think our industry has to be prepared to deliver. Millennials are used to getting answers in real time. They're used to self-serving and they're used to being able to push a button and get an answer. That's where I think the breakdown is more likely to occur with mortgage bankers because they're just not in a position to offer that real time experience.
We spent the last three years developing technology to really empower the practitioner at the street level, to be able to deliver that kind of service level by pushing everything right to their mobile device. And then from a marketing standpoint, you know what they are thinking about. It helps build the relationship.
About Rick Arvielo
Rick Arvielo envisions a mortgage banking industry focused on serving homebuyers who do not all neatly fit into current, traditional credit models. Rick is developing technology to give Millennials the real-time response they need to feel confident in the purchasing process while also providing the industry with new information on home buying.
Rick also wants to open and expand a dialogue that introduces new concepts of family and culture to an industry that has long relied on more narrow ideas on these issues. This old approach, according to Rick, appears not only limits credit access to credit deserving families and individuals, but also limits industry outreach to a key demographic and an-expanding group of consumers.